Since opening, our team philosophy has always been to provide an active approach to our patient's rehabilitation. We don't use machines and believe wholeheartedly that patients should receive the best quality care. It is becoming increasingly evident that performing the right exercises at the right time is having the biggest effect on healing, but in the end exercises are only beneficial when they are done and done correctly.
Numerous clinical studies have shown that people who use fitness apps have better adherence and therefore are more likely to achieve their goals. With the advancement of technology and the wide range of applications available on smartphones it was a natural step for the team at Activate Physio to adopt technology, applying it clinically to help you to recover quickly and get on with the things you want to do.
So why PhysiApp?
We thought long and hard about the kind of physio app we wanted to use with our patients and PhysiApp came up as the hands-down winner. Here's the highlights:
Say Goodbye to Stick Figures!
It's ok. We know art isn't our finest skill. PhysiApp allows your Activate Physiotherapist to create a unique exercise program to address the deficits you have. PhysiApp provides our patients with crystal clear, professionally narrated videos to guide them through each exercise. No guess work required, you'll know exactly how to do your exercises to get the most benefit each and every time.
Stay on Track!
Now you know exactly how to do your exercises, PhysiApp will also help to remind you to do them too. You don't have to make that awkward confession "No I… um… didn't get time to do my exercises" at your next appointment. PhysiApp has a built in notification system to prompt you to complete your exercises as scheduled by your physio. You can choose to have these sent as a notification on your phone or via SMS or email reminders.
Complete your Exercises Anywhere, Anytime! This feature is ideal for Activate Physiotherapy clients on the go. Your program videos can be easily viewed on your phone so you can follow along at a convenient time. You can even do your PhysiApp exercise program when you don't have internet access, handy for our patients who are travelling. All you have to do is download your program before you go and you're all set.
Get Feedback from Your Practitioner as you Go!
PhysiApp sends details about your progress and any queries or issues you may be having with a particular exercise straight to our team at Activate Physiotherapy. Your physio can check how you're going and modify your program based on clear outcome data so you're supported at every step of the way allowing you to heal what hurts and get on with your life. If you're doing well and something is becoming easier, we can suggest you do more or if something is hurting we can change it or tell you to leave it out until we can check it at the next session.
Keep your Information Safe!
In this brave new world of technology our team want to ensure your information is kept safe and only used to assist you to recover from injury as quickly as possible. PhysiTrack (the parent/practitioner portal for PhysiApp) is a United Kingdom based company which manages a platform that assists health care providers like Activate Physiotherapy to provide information to and gather information from their patients. The company is required to operate under the laws of the UK (Data Protection Act 2018, Regulation (EU) 679/2016 (GDPR) and the Privacy in Communication Regulations 2011) and takes the privacy of your information very seriously. PhysiTrack will store and process personal data on behalf of its customers, the healthcare providers. For this processing, your healthcare provider will have access to your personal data and act as the "data controller" within the meaning of the European Privacy Directive (1995/46) and the Data Protection Act 1998 and will be responsible to you for the lawful processing of your personal data. If you'd like to know more we'd recommend you check out the PhysiTrack Privacy Policy. 
Yep I want to Use PhysiApp
Ok so you agree with us that PhysiApp is awesome. So how do you get started?
Here's the best news of the day… PhysiApp is completely free to use for patients of Activate Physiotherapy. If you already see one of our physios ask for your exercise and rehab program to be sent to you via PhysiApp.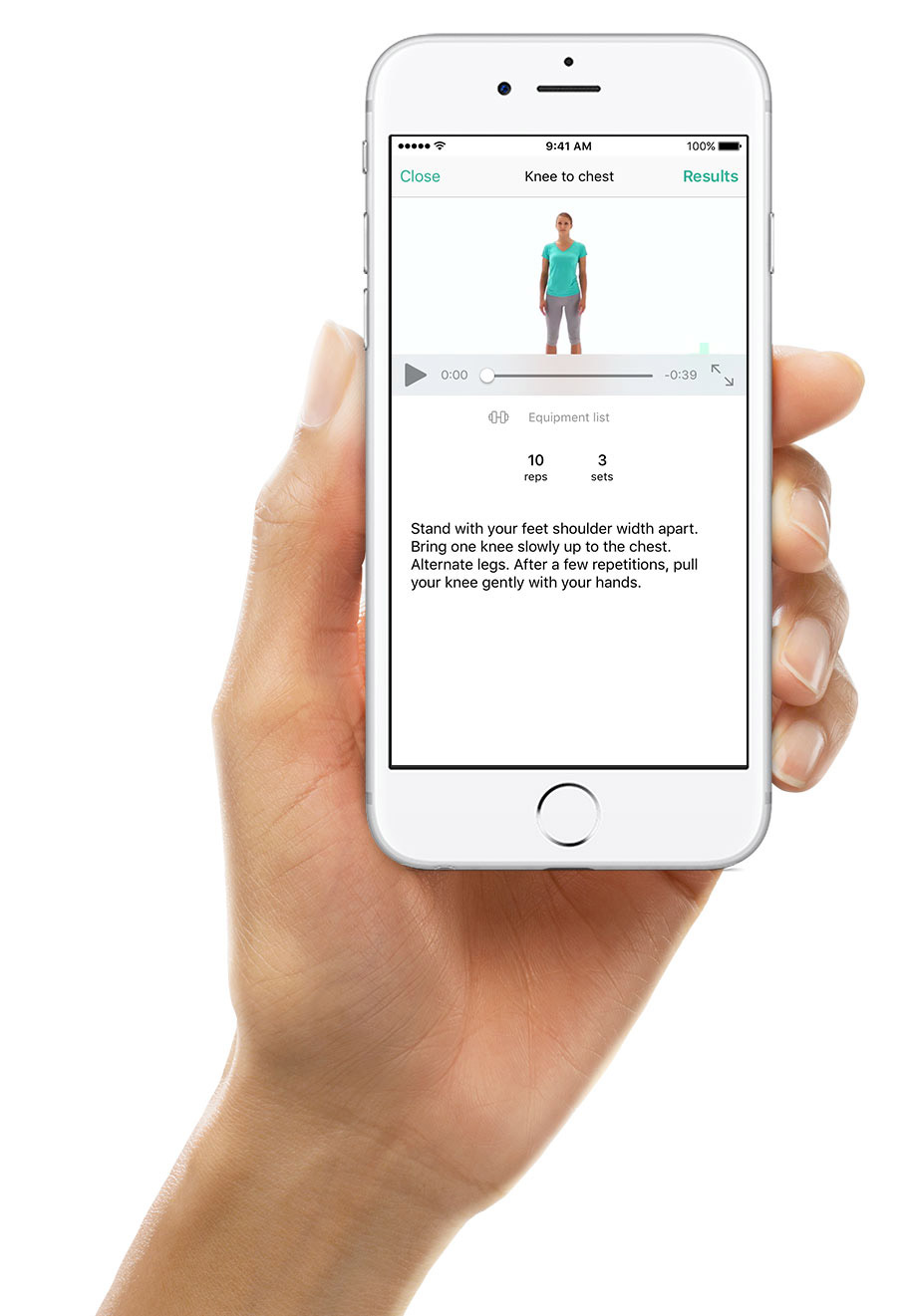 If you're not already a patient but would like a program for your injury or condition all you need to do is make an appointment to see one of our team at Activate Physiotherapy at your preferred location Stafford or Gumdale. They will assess and treat you and come up with a program to ensure you recover as quickly as possible.
Once your physiotherapist has created your program a link with your unique code will be emailed to you (the email comes from David Sandison – don't be weirded out, he's our head honcho in case you haven't met him). Grab the PhysiApp app from the App Store or Google Play and enter your code and year of birth. You'll then have access to all the features of PhysiApp ensuring we achieve our goal of helping to heal what hurts so you can get on with living your life.