Whether you're looking for a last minute gift or trying to find a unique gift for the person who has everything, our team have put together a list of their favourite things. 
HEAT PACKS
Be the ultimate gift giver with a luxurious heat pack to ease away all those aches and pains. Now, of course this gift may seem more appealing for a snowy winter Christmas but heat packs can provide almost instant relief to sore areas by increasing blood flow and changing the messages received by the pain receptors in the nervous system.
Our lupin seed heat packs come in 2 sizes and provide longer lasting heat that wheat packs without that "cooked" smell.
Or for the traveller why not try FlexEze adhesive heat patches to help avoid the soreness and stiffness after a long journey in the car or plane.
This gift is perfect for the manual worker, office worker, pregnant mumma or traveller.
Lupin seed heat packs: Standard 17 x 33cm $30, XLarge 17 x 57cm $40
FlexEze single use heat patch: $5 each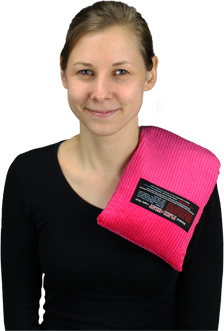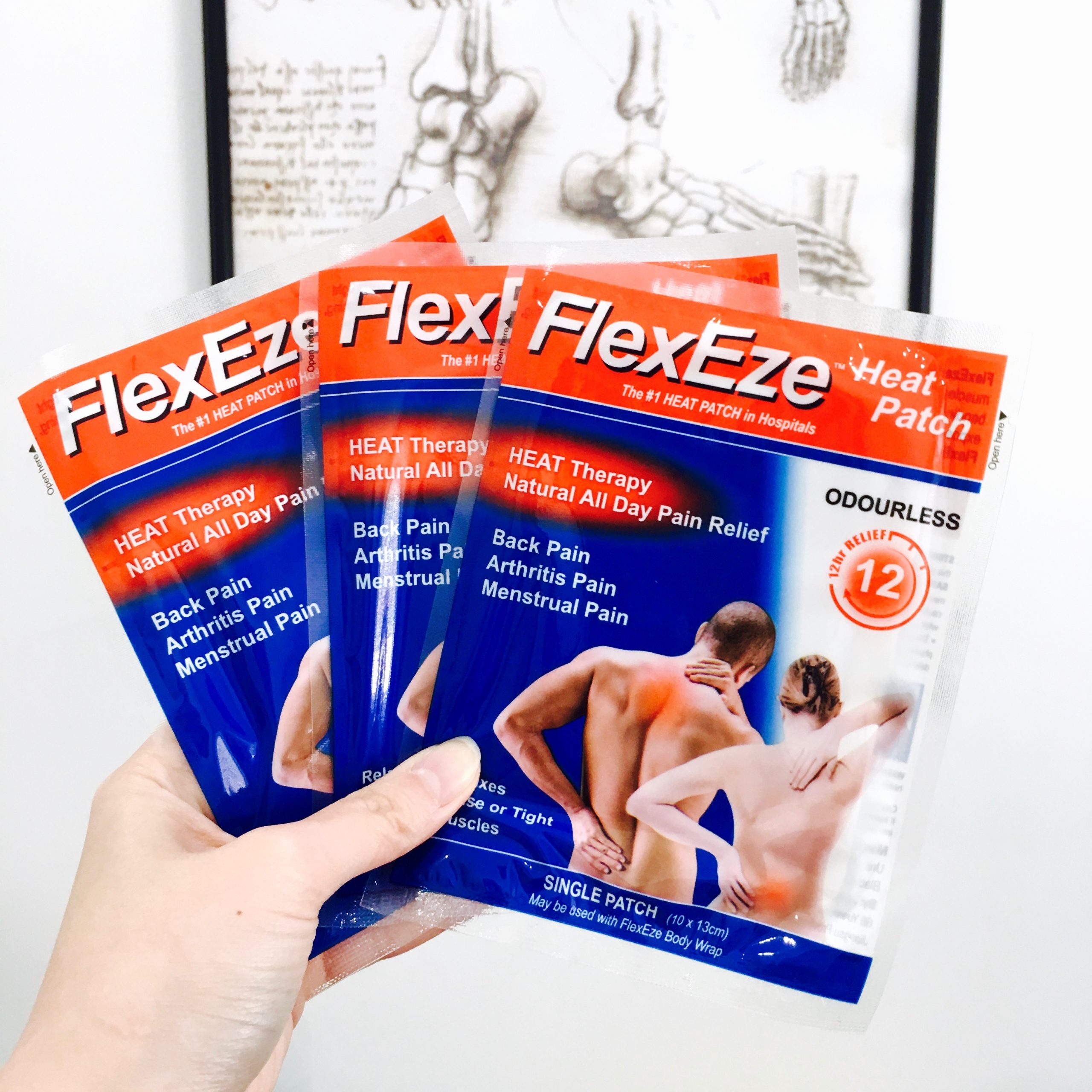 MASSAGE BALLS
We all know that person that rubs their back into every corner and door frame whenever they get a chance or the one that says come over here and stick your elbow right here! 
If you can't take your physiotherapist home, a spikey ball or the Pocket Physio by Lockeroom are the next best things. Made of high density plastic these devices are the gift that keep giving all year round. They come in a variety of colours and are perfect for office Secret Santa gifts or as stocking stuffers. 
This gift is perfect for runners and gym junkies, mums who need a foot massage and dads (in general).
Spikey Ball: $15, Pocket Physio: $16.50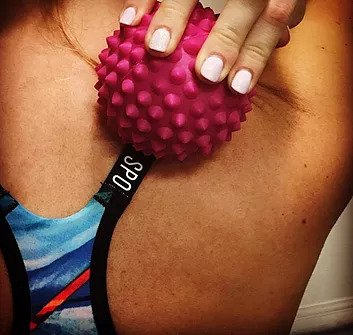 FOAM ROLLER
A massage is great for relieving muscular and connective tissue tension and pain and increasing flexibility so wouldnt it be great if you could have one every day?
Gifting a foam roller is doing just that – a massage each and every day!
Not only can foam rollers be used to perform massage with body weight they can also be a great device for increasing core and pelvic stability and improving posture. They're a great gift for weekend warriors and aspiring athletes alike – a must for the training bag.
Foam Roller: Medium 45cm (L) x 15cm (D) $45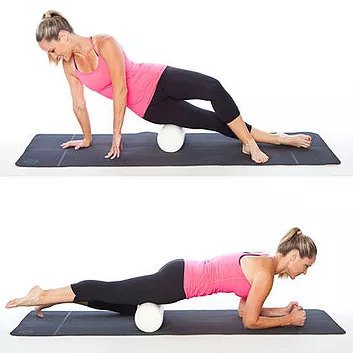 PREGNANCY RECOVERY SHORTS
Hands down THE BEST gift you can buy a new or soon to be mum!
SRC Recovery Shorts help to provide compression and support to aid in movement and stability after pregnancy. These are a must for the hospital bag, assisting to reducing abdominal separation and back pain and have been proven to help mum's to feel stronger and more comfortable when lifting, feeding, and bathing for their baby. 
SRC also have a pregnancy range that provide support and relief during all stages of pregnancy. They also come in leggings to reduce the incidence and severity of varicose veins.
SRC Recovery /Pregnancy Shorts: $189, SRC Recovery /Pregnancy Leggings: $199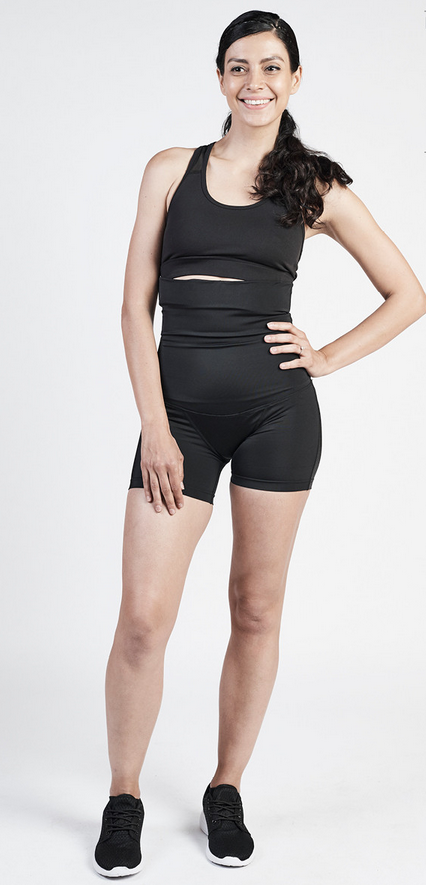 ORTHOPAEDIC CONTOUR PILLOW
It's true – not all pillows are created equal (the same is true with mattresses, but we don't have room for those in the clinic). Just like a good ergonomic workstation setup is important for desk workers, if you are getting the recommended 8-hours sleep each night it makes sense that you should should have good support for your spine.
We love the Dentons Caress because it provides all the  therapeutic benefits of the contoured shape plus the sensational feel of 600 foam fingertips gently caressing and massaging with every sleep movement. With optional neck support heights and a head height that best suits most side sleepers and back sleepers. With your head in the contour and your neck positioned on the raised edge roll you receive the best therapeutic support and the ideal posture for correct spinal alignment.
This gift is great for the office workers, neck pain and headache sufferers and we've even heard it improves snoring.
 Dentons Caress Memory Foam Pillow: $80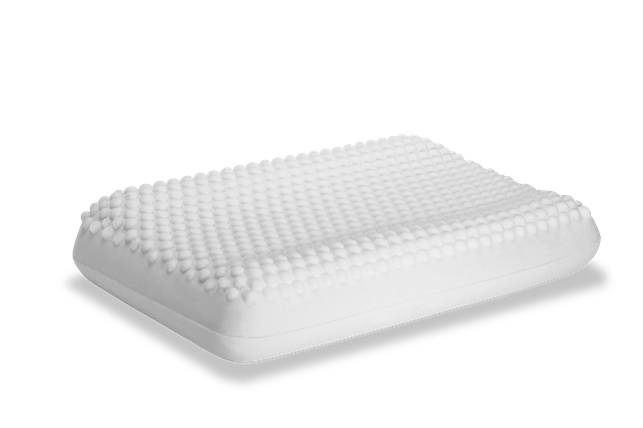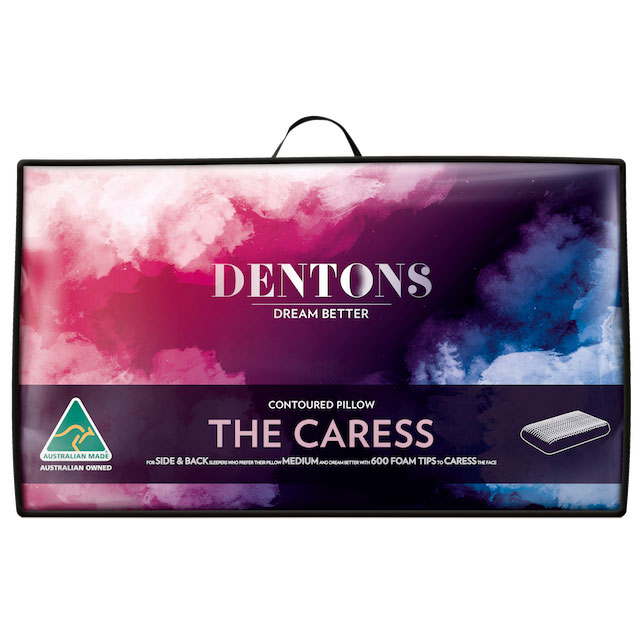 ANTI-FLAMME
Get relief from pain and decrease inflammation the natural way with our favourite massage cream Anti-Flamme.
Anti-Flamme, made by Natures Kiss (our Kiwi cousins) contains a carefully selected range of naturally-derived plant based oils including Arnica, Hypericum, Calendula and Peppermint oils, which have been used for many generations to relieve symptoms associated with mild joint and muscle pain and inflammation.
Anti-flamme comes in 2 sized tubs and is now available in a 100g tube.
Anti-flamme: 90g tub $15, 450g tub $40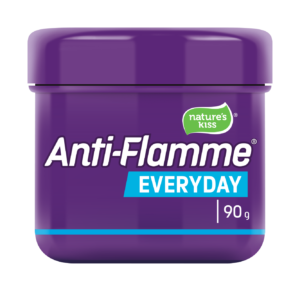 All of these amazing products are in stock and available at our clinics in Gumdale and Stafford in time for Christmas. If you need them at other times through the year, never fear we keep the things we love year-round so our patients keep getting benefit long after they've been to see our physios.