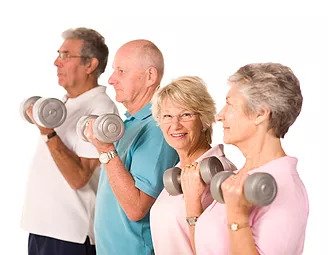 Hi it's Zak here and I am pleased to let you know our weekly Activators exercise class has also commenced on a Wednesday morning at our Stafford clinic.
So far we have a great bunch participating regularly in the class which incorporates a mix of gentle strength and cardio exercise tailored to suit all fitness levels, even those with health conditions such as diabetes and heart disease.
We get the day going at 8am on Wednesdays and aim for 45-60mins of exercise which is usually in a circuit format meaning our participants rotate through a series of exercises.
As a health professional I am keen to keep your health conditions and injuries in mind so we do ask for all new participants to complete a one-on-one assessment prior to commencing in our exercise groups. This is so I can adjust or modify the exercises so they are safe for you to perform. But it's far from a serious affair… our group love to have a laugh and enjoy the social side of our program as much (or maybe more) as the physical benefits it provides.
If you are interested in finding out more you can read all about it here .
PLUS – Did you know if you have a diagnosis of Type II Diabetes you may be eligible to join our Activators Exercise Class under a Medicare Plan from your doctor at no cost for up to 8 sessions!
As well as information on the class our website has a bunch of handy healthy living downloads which can be accessed here.
Stay up to date with us on Facebook!